Intro to Pukulan Kung Fu St Johns - Adults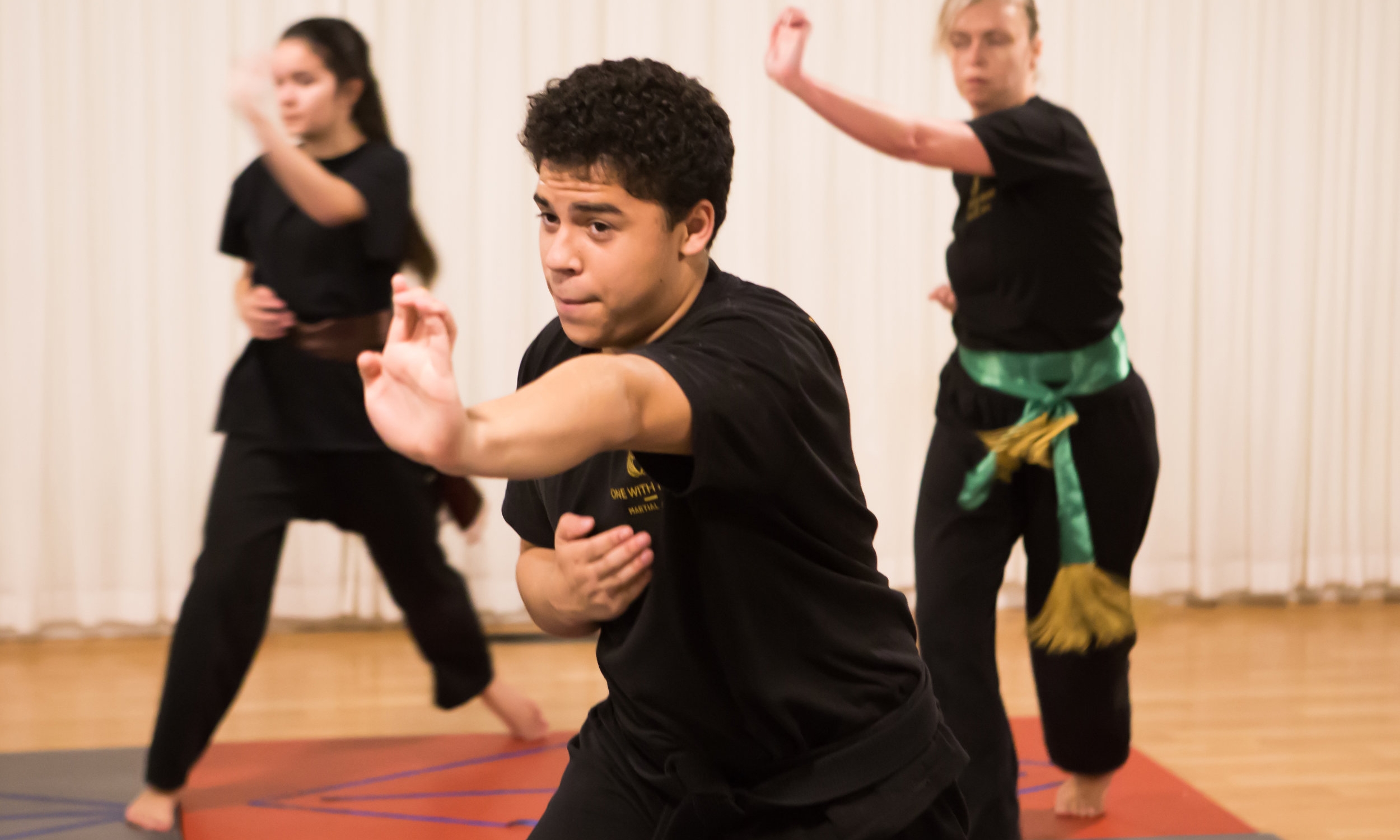 Intro to Pukulan Kung Fu St Johns - Adults
3 weeks of training, 6 sessions Mon. Wed. evening.
This class is available to any and all teens and adults.
A simple and easy to learn system of self-defense that comes from Indonesian and Filipino martial arts. It is a highly effective street-smart offensive-based system.
Connect to your strength and have it reflected in everything you do. In this simple-to-learn highly effective self-defense intensive, you learn the basic elements of physical self-defense. Hit with full power, speed, and commitment to focus pads. Generate power in hitting, though stance and footwork. Develop the mental mindset for effective self-defense.
Learn to trust your awareness, assess situations rapidly, and act on your own behalf. This class is the 1st phase of the Pukulan Kung Fu program.