Kung Fu Summer Camps: Ages 6 - 10
A week of outdoor kung fu fun for only $375
CAMPS AT ONE WITH HEART
Children experience the joy of creative movement of Pukulan Kung Fu's four animals: Monkey, Tiger, Crane, and Snake. Make new friends under the guidance of One With Heart's expert instructors.
WHO IS CAMP FOR?
Summer Camps are for children ages 6-10 with or without martial arts experience.
DETAILS
Camps are Monday – Friday from 8am-3pm
Cost: $375 (includes camp t-shirt)
$79/day for week 1 only
Extended summer camp hours 3:00-5:30 for an additional $100 per week or $20/day for week 1 only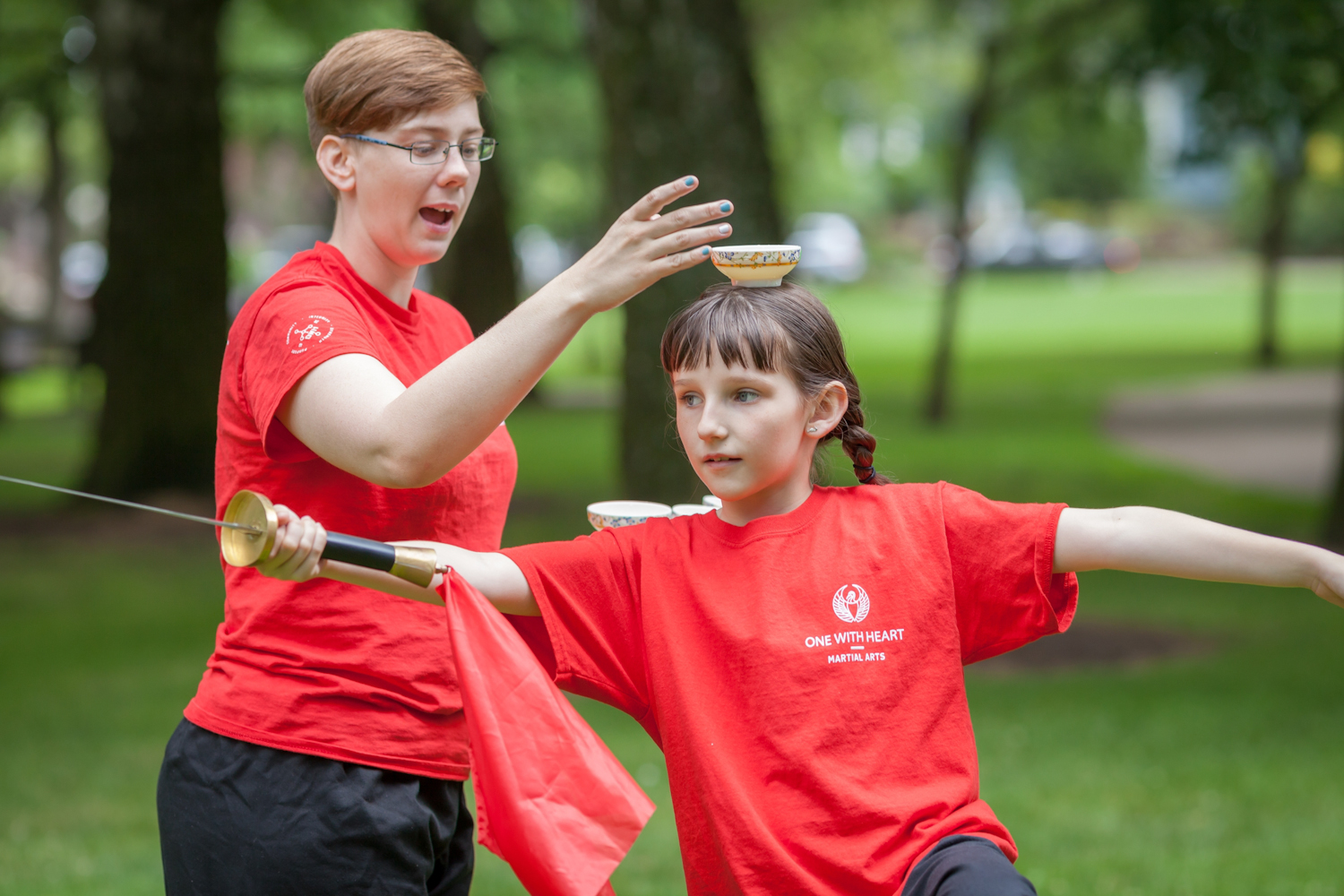 Every week is different
$375 per week — that's only $10 per hour. Sign up for one or for all 8 weeks.
SPACE IS LIMITED — RESERVE YOUR CHILD'S spot today!